An Australian senator has claimed that Welcome to Country ceremonies are "far from an ancient practice" and were in fact first used by progressive activists in the early 2000s.
Liberal senator for South Australia Alex Antic made the claim in a speech in the senate (archived here) in which he concluded: "I'm sick and tired of being welcomed to my own country" (audio mark 1min 18sec).
The claim is false. Contemporary Welcome to Country ceremonies date back to the 1970s. However, they have their origins in pre-colonial practices.
Senator Antic's March 7 speech has also been uploaded to YouTube and Facebook.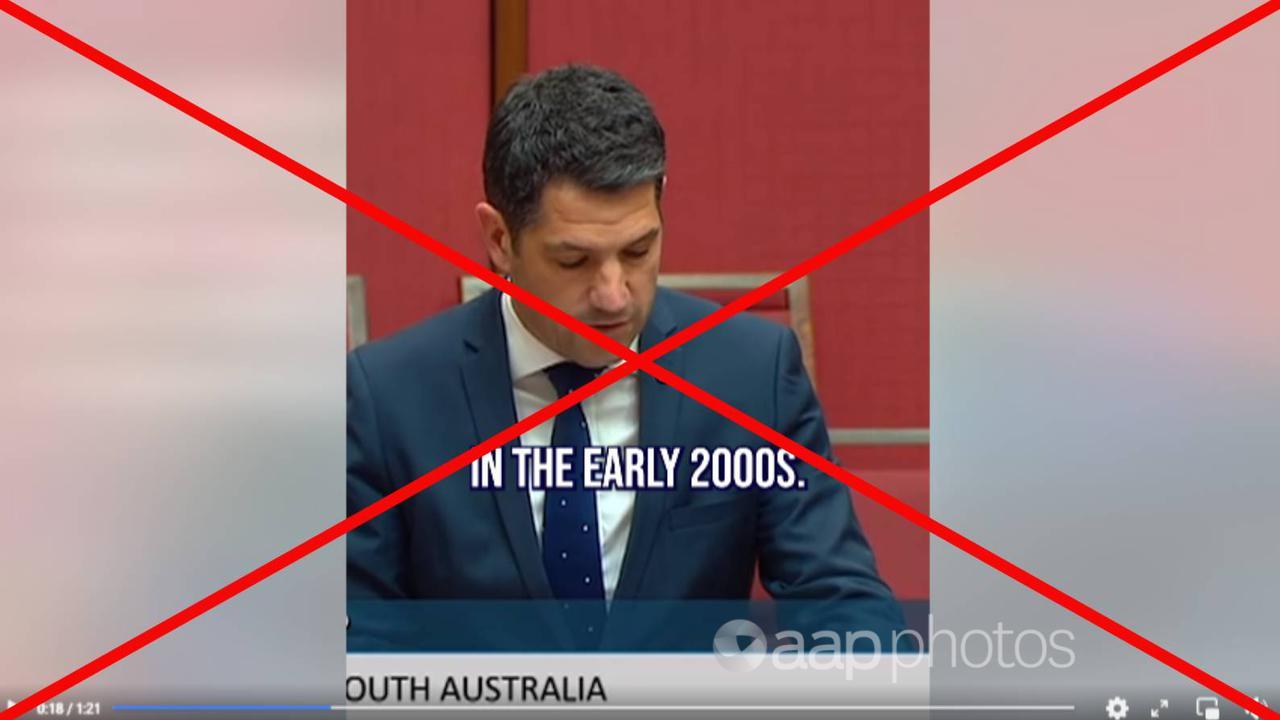 He begins by saying Welcome to Country ceremonies are now "as ubiquitous as they are inescapable", and goes on to claim that "far from being an ancient practice, these rituals began to be used by progressive activists in the early 2000s" (audio mark 14sec).
Senator Antic did not respond to a request to clarify his claim in an email to AAP FactCheck.
While experts in Indigenous history and cultural practice say contemporary ceremonies – which began in the 1970s rather than the early 2000s – are different from those used in the past, they have their origins in pre-colonial practices.
The first contemporary Welcome to Country is thought to have been performed by Indigenous cultural identities Ernie Dingo and Richard Walley for the 1976 Perth International Arts Festival.
Before long they were answering requests to perform ceremonies for, among others, the Northern Territory Tourism Board,  the Australian Tourism Board and even a Miss Universe pageant.
More than 30 years later, a ceremony was held as part of the official opening of Australia's federal parliament. Soon after, it took on a life of its own, Mr Walley told The Guardian in a 2016 interview.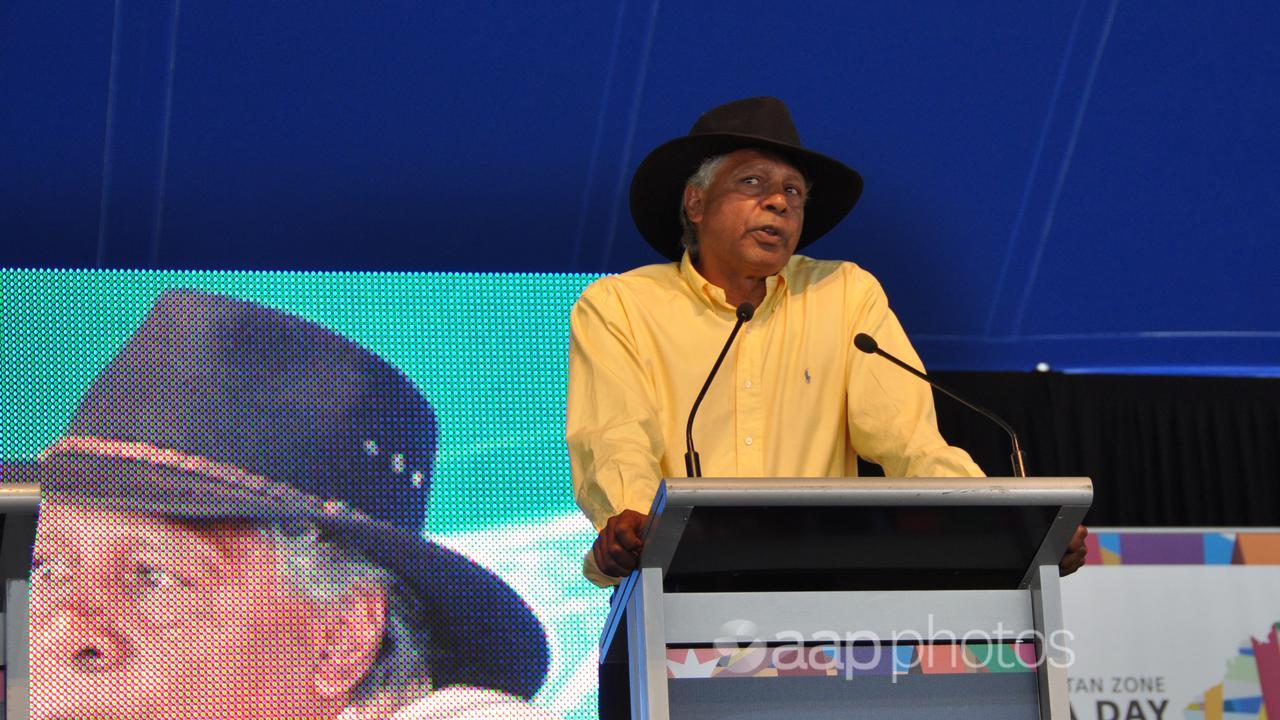 But experts told AAP FactCheck the ceremonies have their roots in much earlier practices.
Professor Timothy Rowse, an expert in Aboriginal and Torres Strait Islander history and culture at the Australian National University, said Senator Antic's statement was misleading as he did not acknowledge the ceremonies draw on, and adapt, timeless customs.
"What the senator also fails to concede (and perhaps he genuinely does not understand this) is that Indigenous Australian traditions are living," Prof Rowse said. "They continue because they change with the times, just like the English language."
That's not to say there were not differences, he added, pointing to research by anthropologist Francesca Merlan.
In pre-colonial times "the 'guest' would have been an Aboriginal person but one who did not belong to, or did not have some well established relationship with, the welcoming host's political unit," Prof Rowse said. Compared to now "when the 'guest' might well be – and increasingly is likely to be – a non-Indigenous person, possibly even a person on Zoom in another part of the world".
Prof Merlan writes (page 299): "There is no doubt that some elements of Welcomes (such as dance) have long been in use among groups of Aboriginal people, especially among those whose ceremonial and daily practices remain more continuous with earlier ones of their people and distinct from those of other Australians."
Field observations by anthropologists are also cited on pages 299-300.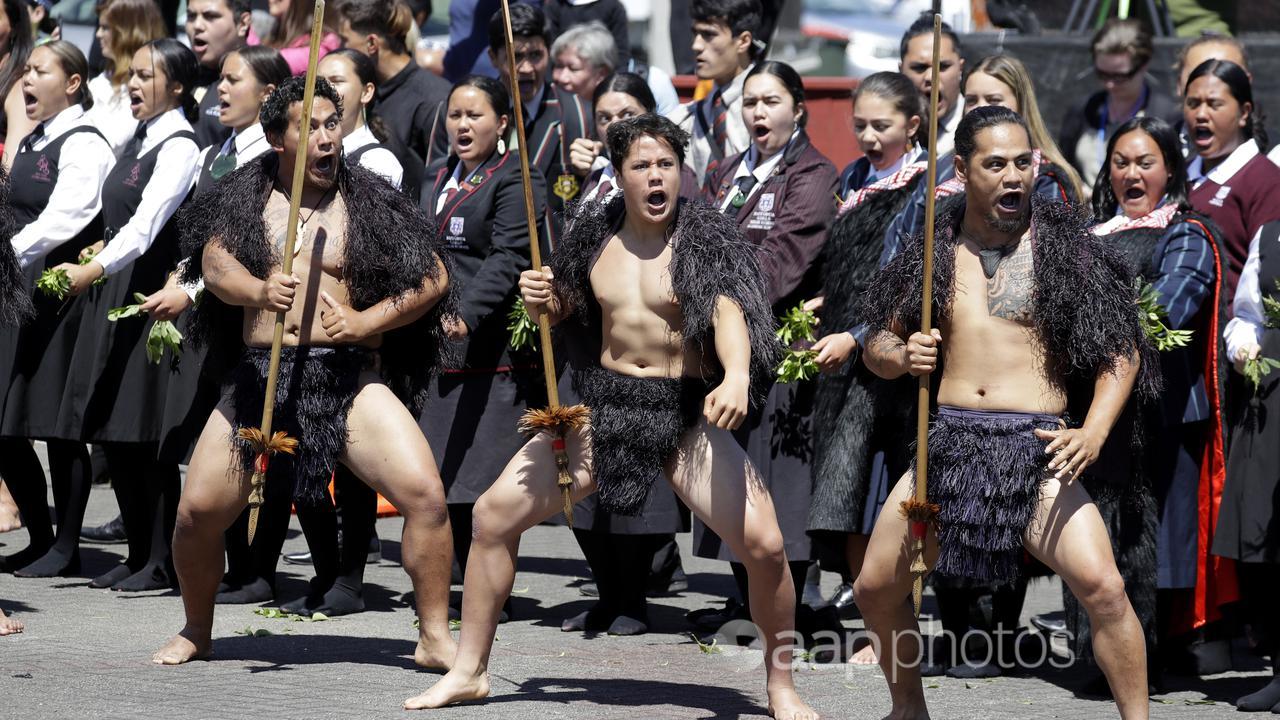 Dr Richard Broome, professor in Australian and Indigenous history at La Trobe University, told AAP FactCheck the ceremonies were used by groups to welcome others visiting their land to, among other things, share resources.
"It was part of the protocols of ownership of Country and reciprocity and exchange, which was a vital part of traditional custom," he said.
Dr Broome cited official reports of William Thomas, assistant protector of Aboriginals in the Port Phillip, Westernport and Gippsland districts of Victoria from 1839 to 1849.
"He described the tanderrum ceremony in the late 1840s and it was published in Letters from Victorian Pioneers (1898) … So if the Wurundjeri and other groups practised this at first contact, its origins I imagine would stretch back into deep time."
Professor Heidi Norman, researcher in the field of Aboriginal political history at University of Technology Sydney, agreed that contemporary ceremonies resonate with long-standing practice of seeking/ gaining permission "to be on country" and for "safe passage on that country".
Prof Norman added: "The background, as I understand, refers to the reality of carefully delineated country, with clear borders … In order to safely and appropriately move between or across country that wasn't your own it would be necessary to seek permission, either to spirit figures or directly with clan/ or clan leaders and engage in reciprocity, exchange, ask permission, or seek assistance with passage."
Aboriginal woman and Yawarllaayi/Gomeroi elder Barbara Flick Nicol told SBS both the Welcome to Country and Acknowledgement of Country have been used for thousands of years and have never disappeared, even if the way they are expressed has changed.
The Verdict
The claim that Welcome to Country ceremonies were first used by progressive activists in the early 2000s is false.
The contemporary ceremonies date back to the 1970s. However, these ceremonies have their roots in pre-colonial times.
Experts and elders said pre-colonial versions of the ceremony were used by clans to welcome other groups to their territory and to promote the sharing of resources.
False – The claim is inaccurate.
* AAP FactCheck is an accredited member of the International Fact-Checking Network. To keep up with our latest fact checks, follow us on Facebook, Twitter and Instagram.
All information, text and images included on the AAP Websites is for personal use only and may not be re-written, copied, re-sold or re-distributed, framed, linked, shared onto social media or otherwise used whether for compensation of any kind or not, unless you have the prior written permission of AAP. For more information, please refer to our standard terms and conditions.