Social media posts claim the proposed Aboriginal and Torres Strait Islander voice to parliament includes a law which requires landowners to pay rent to Aboriginal councils.
The claim is false. There is no such provision or law within the voice proposal.
Examples of the claim can be seen in this Facebook post (archived here) from January 29.
"Finally some truth is coming out about The Voice," the post states.
"On Sky this morning – it has been exposed that one of the insidious laws within this new Aboriginal race based parliament – will be that landowners will be required to pay 1% of their income in 'rent' to an Aboriginal council.
"This will also affect current rentors (sic) as the landlords will have to find this money."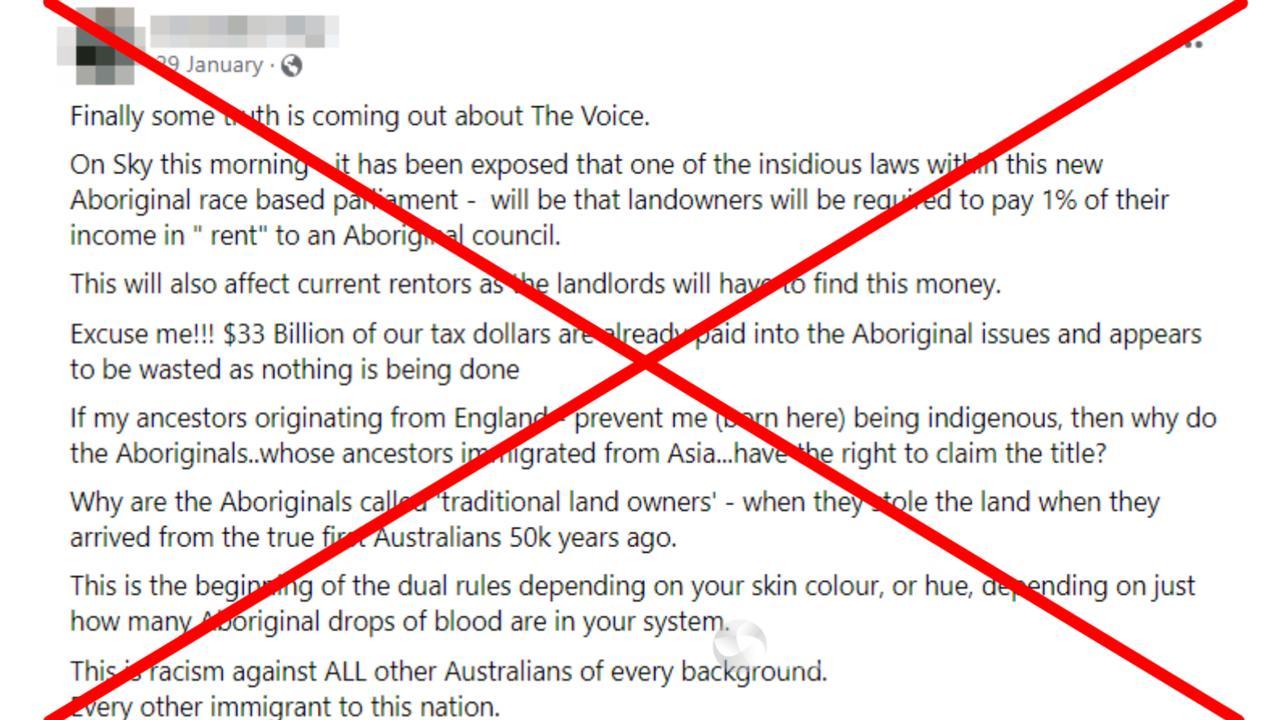 Similar versions of the claim can be seen here, here and here.
Sky News segments aired in January (see here and here) discussed the concept of 'paying the rent', but did not make the specific claim mentioned in the Facebook posts.
The posts have likely misinterpreted the Pay the Rent scheme, which is a voluntary program run by a grassroots collective of Indigenous and non-Indigenous people based in Victoria.
The collective suggests non-Indigenous people pay one per cent of their income each year as rent, but does not say the scheme is exclusive to "landowners".
The funds do not necessarily go to an "Aboriginal council" but are distributed by the collective's Sovereign Body to help cover funeral expenses, community initiatives such as protests, and supporting families whose loved ones have died in custody.
Indigenous-led pay the rent schemes have been in practice since the 1970s and have always operated without government intervention.
Another example is the National Aboriginal and Islander Health Organisation's pay the rent policy, which was in place throughout the late 1970s and 1980s and used to help fund Aboriginal controlled health and legal services.
Professor Andrew Gunstone, director of the National Centre for Reconciliation, Truth and Justice and associate deputy vice-chancellor reconciliation at Federation University, told AAP FactCheck the voice had nothing to do with paying rent.
"The idea of a 'Pay the Rent' scheme has been advocated by some Indigenous people, in a range of forms over many years," he said in an email.
"However, it is definitely not part of the First Nations Voice to Parliament referendum proposal. The Albanese government has released draft wording which is currently being considered by a joint parliamentary committee. This wording does not refer at all to any 'Pay the Rent' scheme."
The proposed constitutional amendment which Australians will vote on later this year allows for a voice to parliament which can make representations on matters relating to Aboriginal and Torres Strait Islander people.
The proposal sets out that there is no obligation for the parliament and executive government to follow any representations made or consult the voice prior to enacting, amending or repealing any law, making a decision, or taking any action.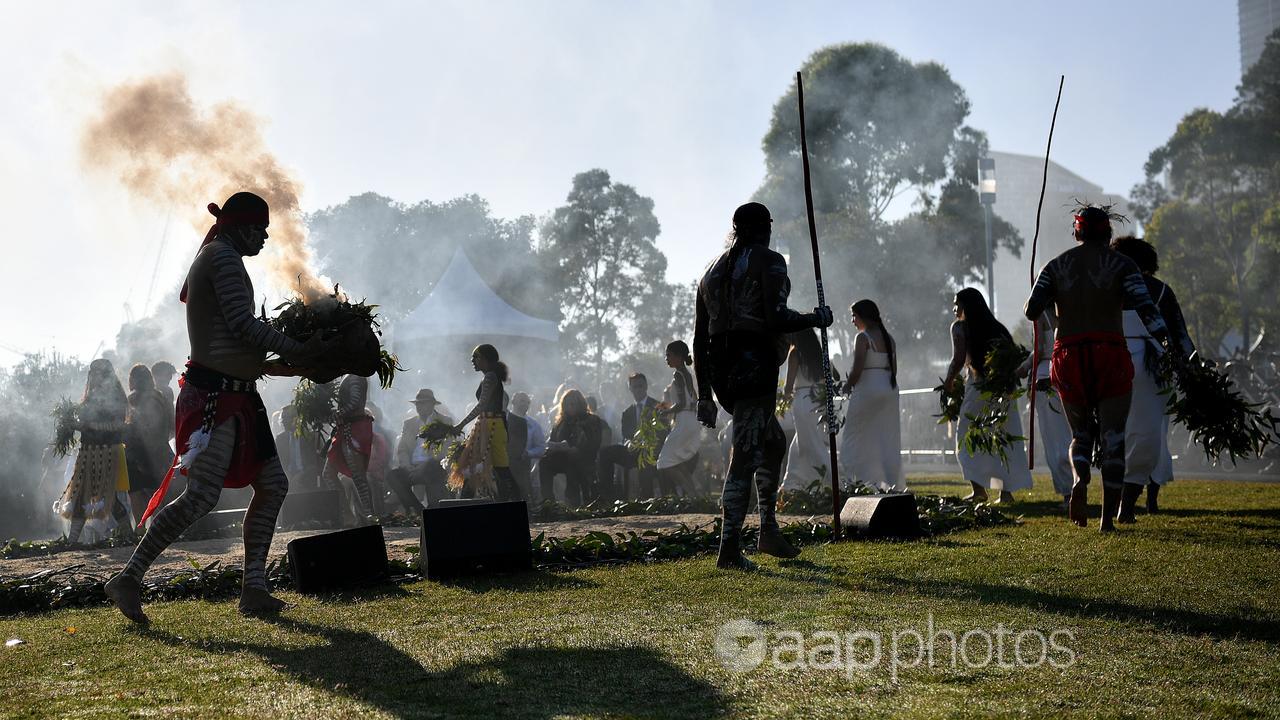 Details about how the voice would interact with parliament and government will be determined through legislation if the referendum is successful.
The federal government has released a set of design principles which include information on how the voice would operate.
The co-design report, led by Professor Marcia Langton and Professor Tom Calma, also outlines the potential voice model.
Neither of these documents propose the voice would include a law requiring landowners to pay rent to Aboriginal councils.
RMIT FactLab debunked a similar claim made by One Nation senator Pauline Hanson.
AAP FactCheck has addressed other claims about the voice to parliament here, here, here, here, here, here, here, here and here.
The Verdict
The claim the voice to parliament includes a law which will require all landowners to pay one per cent of their income in rent to an Aboriginal council is false.
There is no provision or law within the voice to parliament proposal which would require land or property owners to pay rent to Indigenous groups.
The claim likely misinterprets the voluntary pay the rent scheme run by a grassroots collective based in Victoria.
False – The claim is inaccurate.
AAP FactCheck is an accredited member of the International Fact-Checking Network. To keep up with our latest fact checks, follow us on Facebook, Twitter and Instagram.
All information, text and images included on the AAP Websites is for personal use only and may not be re-written, copied, re-sold or re-distributed, framed, linked, shared onto social media or otherwise used whether for compensation of any kind or not, unless you have the prior written permission of AAP. For more information, please refer to our standard terms and conditions.