A fiery train derailment and toxic chemical leak in the US has reignited misinformation that the United Nations' sustainable development goals (SDGs) are a front to seize polluted land.
Social media users are using the Ohio rail disaster to falsely claim the UN's Agenda 2030 "laws" allow governments to "seize polluted land and move the residents into 'smart cities'".
Experts told AAP FactCheck that Agenda 2030 is simply a guideline for governments and the goals are not legally binding, with one labelling the claim "a load of nonsense".
A 150-car freight train derailed near the Ohio city of East Palestine on February 3, spilling toxic chemicals that resulted in large plumes of smoke billowing from the site.
About 20 cars contained hazardous chemicals including vinyl chloride, which when heated turns into a toxic gas. Authorities made the decision to release the chemicals from some tanks after concerns they would explode. Tens of thousands of animals died in the polluted environment.
The incident led to unfounded claims from conservative US commentators, who alleged there was a media cover-up and government incompetence, before some social media users began linking it to Agenda 2030 (see here, here, here, here, here, here and here).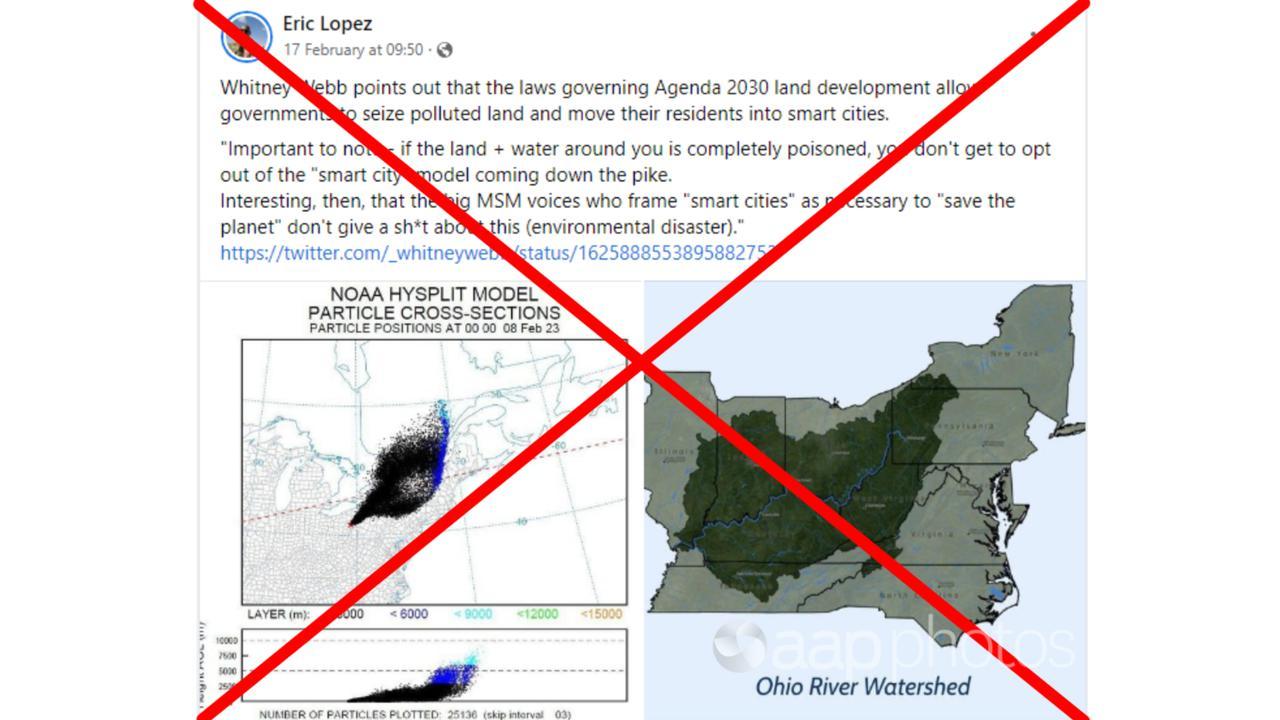 The UN's 2030 Agenda (often referred to as Agenda 2030) includes 17 goals that member nations adopted in 2015 as a framework to tackle poverty, sustainability and ensure peace and prosperity.
Monash University social scientist and UN adviser on sustainable development Shirin Malekpour told AAP FactCheck in an email the SDGs were a "framework of goals, with their associated targets, that all UN member states have agreed to".
Mark Dinnen, a global studies expert at Bond University, agreed, telling AAP FactCheck via email: "There are no laws with respect to the SDGs, think of them as guidelines (or a framework if you like) to make the world a better place for for all. For example: ending poverty and hunger, combatting inequality etc."
Monash Sustainable Development Institute and Climateworks Centre chairman John Thwaites, who has been involved in helping implement the UN's SDGs, ridiculed the social media claims.
"It's a load of nonsense," Professor Thwaites told AAP FactCheck in a phone interview.
"There is no legal obligation attached to it. It is just an agreement by governments to target certain objectives.
"It is not enforceable. All the UN can do to persuade governments is use the reputation of governments and make comparisons to other countries."
Dr Malekpour echoed the comments, saying the UN has no formal mechanisms for pressuring countries to fulfil their commitments.
Ryan Edwards, the deputy director of the Development Policy Centre at the Australian National University, said while the goals were certainly not enforceable by some "global authority," countries could make their own laws and policies around them if they wish.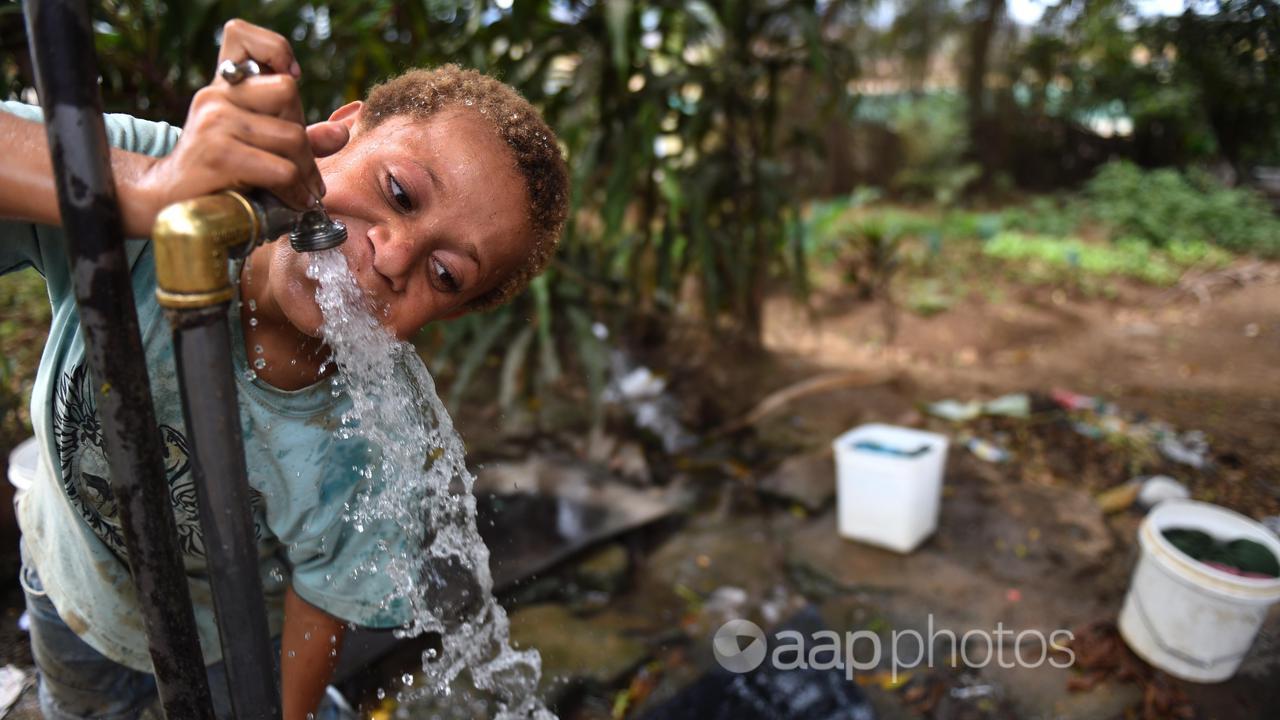 The SDGs contain two goals directly concerning water: SDG6 Clean Water and Sanitation and SDG14 Life Below Water which refer to people having access to clean water and conserving water resources.
Dr Dinnen added: "I have never seen a resolution from the UN Security Council (the only organ of the UN that can 'instruct' Member States to pass laws) regarding polluted water."
The SDGs are based on the governance through goals approach, where success depends on stakeholders working together and agreeing on the path forward, as opposed to the rules-based approach where governance is based on compliance mechanisms such as penalties for failure.
In theory, once stakeholders sign up, they will set priorities, aggregate resources, create the necessary institutions, and push others to pursue the goals.
AAP FactCheck has previously debunked claims around the UN's SDGs.
The Verdict
The claim that the laws governing the UN's Agenda 2030 allow governments to seize polluted land is false.
Experts told AAP FactCheck the SDGs are merely guidelines that member nations agree to follow, and the global body has no way to enforce countries to adopt the goals. The goals are not legally binding.
False – The claim is inaccurate.
* AAP FactCheck is an accredited member of the International Fact-Checking Network. To keep up with our latest fact checks, follow us on Facebook, Twitter and Instagram.
All information, text and images included on the AAP Websites is for personal use only and may not be re-written, copied, re-sold or re-distributed, framed, linked, shared onto social media or otherwise used whether for compensation of any kind or not, unless you have the prior written permission of AAP. For more information, please refer to our standard terms and conditions.