The Statement
A widely shared video claims the head of the World Health Organisation has announced the approach of another pandemic from a new virus unlinked to COVID-19.
In the video, posted on YouTube on September 8, a man can be seen wearing a pilot's uniform. After identifying himself as a Qantas captain, the man suggests he may lose his job for speaking out against the airline's mandatory COVID-19 vaccination policy.
He later says (video mark 8min 29sec): "For those of you who think that being vaccinated is going to return us to a normal life, have a look at the news today from … Dr Tedros from the World Health Organisation, who announced there is a new pandemic coming, there is a new virus that's not linked to COVID and it's called Marburg.
"His advice is for countries to treat Marburg as they have treated COVID. A different vaccination is already being worked on … they knew about it before they announced it. They have been working on the vaccine for a while."
Links to the footage have been shared in various posts on Facebook (see examples here and here), including by minor political party the Great Australian Party, for whom it has amassed more than half a million views, and by anti-vaccination activists the Australian Vaccination-risks Network on Instagram.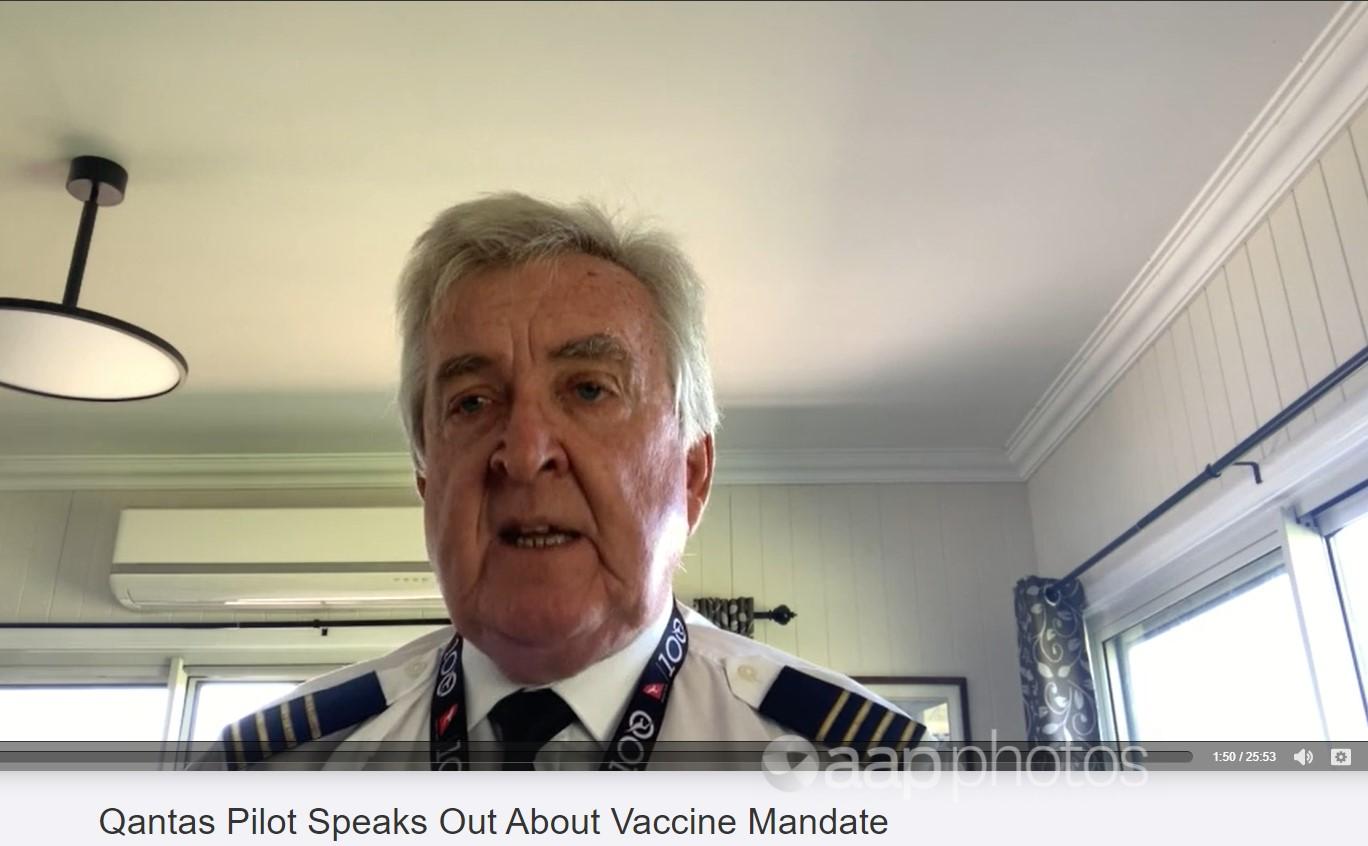 The Analysis
The Marburg virus is not new, nor has the World Health Organisation (WHO) announced it as a new pandemic. The virus was first detected more than 50 years ago, and vaccines to combat the disease have been in development since the early-mid 2000s.
Since its discovery in 1967 after large outbreaks in Germany and Serbia, the Marburg virus has reappeared in multiple individual cases and outbreaks in various African countries.
Initial outbreaks of Marburg virus disease were associated with laboratory work involving monkeys imported from Uganda, while two independent cases in 2008 were identified in Dutch and American patients after they visited a cave inhabited by bats in Uganda.
The virus comes from the same family as the Ebola virus and can lead to haemorrhagic fever, which prevents blood from clotting, in both humans and other primates. The average fatality rate for known cases is around 50 per cent, WHO says.
Initial infection comes from exposure to areas housing Rousettus bat colonies, while further spread comes from contact with the blood, secretions or organs of those infected.
The most recent confirmed infection was identified in Guinea in August 2021, the first known case of Marburg virus disease in West Africa. The single identified patient died.
Announcing the fatal case on August 11, WHO director-general Tedros Adhanom Ghebreyesus said many of the approaches used to respond to Marburg virus outbreaks were the same as those deployed to combat COVID-19: "Isolating and caring for those infected, tracing and quarantining their contacts, and engaging local communities in the response."
There is no mention in the press conference of Marburg potentially leading to another pandemic, nor is it referred to as a new virus – only the first known case of Marburg in the region.
The Marburg outbreak was also mentioned by Dr Tedros in several subsequent press briefings and speeches (see here, here and here), however none include suggestions the virus will lead to another pandemic.
In an email, a WHO spokesperson told AAP FactCheck the claim Dr Tedros had announced Marburg as the next pandemic was incorrect.
While there are no approved vaccines for the Marburg virus, several potential vaccine candidates to combat the Marburg and Ebola viruses have been proposed since at least 2004 (see examples here and here). Several of these have undergone animal trials, including as recently as in 2020.
There is no specific treatment for Marburg virus disease; patients are supported with hospital therapy such as rehydration, replacing lost blood and treating related infections.
When asked about the video narrator's employment status, Qantas told AAP FactCheck in an email that he had been on a period of leave and "is not currently working".
The Verdict
WHO's director-general has not announced or referred to the Marburg virus, which recently appeared in Guinea, as a new pandemic.
The video also falsely suggests the Marburg virus is new, but that vaccines were already in development before the announcement. In fact, the virus was first identified in 1967 and vaccines have been in development since the early-mid 2000s.
False – Content that has no basis in fact.
* AAP FactCheck is an accredited member of the International Fact-Checking Network. To keep up with our latest fact checks, follow us on Facebook, Twitter and Instagram.
All information, text and images included on the AAP Websites is for personal use only and may not be re-written, copied, re-sold or re-distributed, framed, linked, shared onto social media or otherwise used whether for compensation of any kind or not, unless you have the prior written permission of AAP. For more information, please refer to our standard terms and conditions.