It is being claimed that blank ballot papers will be counted as 'yes' votes at the voice to parliament referendum.
This is false. The Australian Electoral Commission (AEC) told AAP FactCheck a blank box on a ballot paper is counted as informal – favouring neither the 'yes' nor 'no' tally.
The claim is being made in multiple Facebook posts urging people to vote 'no' rather than leave the ballot paper blank, because any empty box will allegedly count as a formal 'yes' to the referendum question.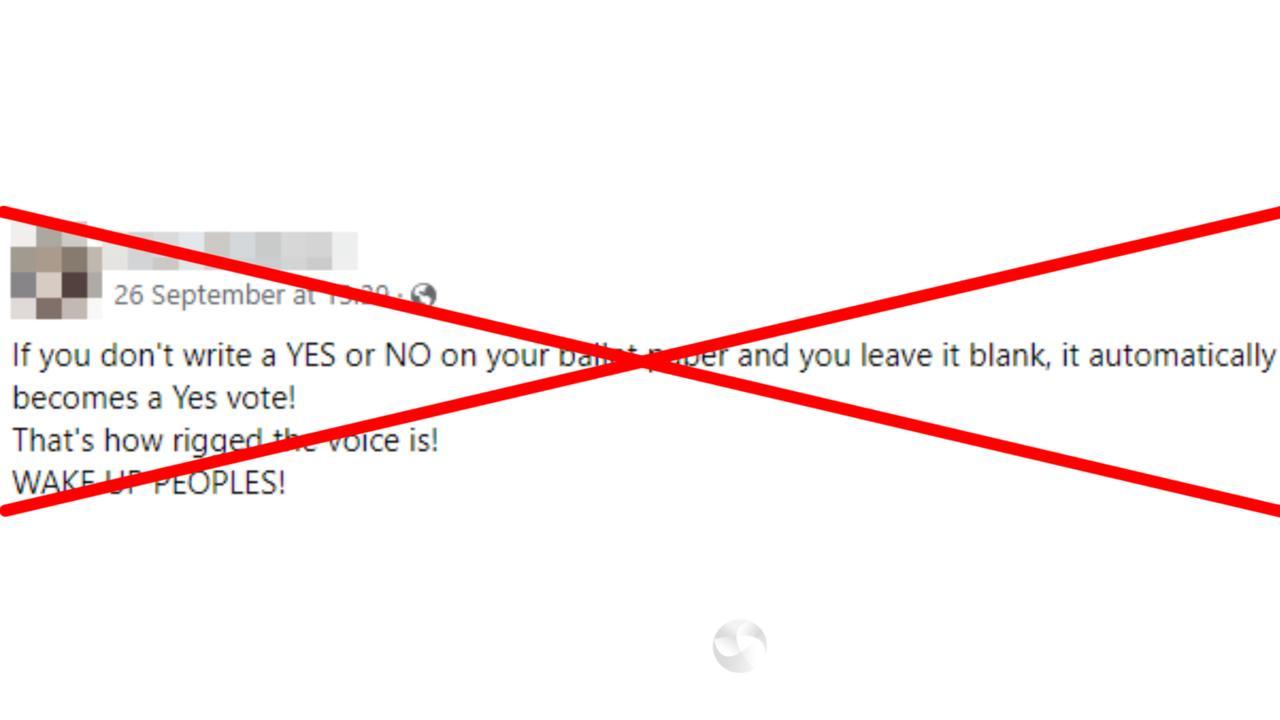 One post (screenshot here) states: "If you don't write a Yes or No on your ballot paper and you leave it blank, it automatically becomes a Yes vote! That's how rigged the voice is!"
Another post (screenshot here) states: "Please take note of this, it is not a joke, you are being fooled again. Vote No to any questions asked and remember if you leave it blank and don't vote then it counts as a Yes whether you like it or not."
The claims are pure nonsense. Voting is compulsory in Australia. But this only means tht people have to attend a voting centre to have their name marked on the electoral roll.
After that, people can do whatever they want with the ballot paper.
However, only formal votes are counted towards the result.
The AEC's ballot paper formality guidelines state (on page 30): "A vote at a referendum will be informal if any of the following apply: there isn't any vote marked on the ballot paper (s.93(1)(b) R(MP)A)."
The reference is to the Referendum (Machinery Provisions) Act. Section 93(1)(b) states: "A ballot paper is informal if … (b) it has no vote marked on it or the voter's intention is not clear."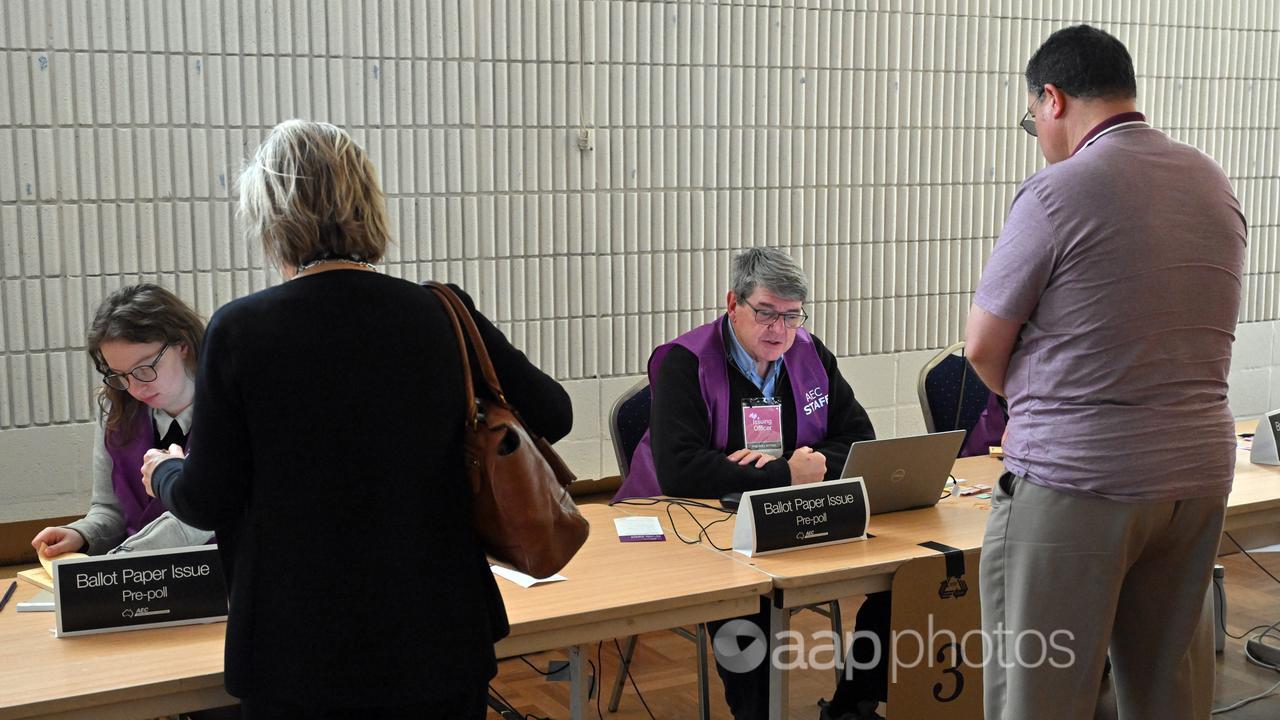 An AEC representative confirmed leaving the box blank would not count as a 'yes' vote.
"A blank box on a referendum ballot paper will simply result in that vote being tallied as informal," they told AAP FactCheck.
"Informal votes are tallied but do not factor into the result of the referendum at all. The result of a referendum is based on formal votes – that is, the proportion of formal yes votes versus the proportion of formal no votes."
This isn't the first time social media posts have spread misinformation about the referendum ballot and how different ways of marking the box will be counted.
AAP FactCheck has debunked other claims – here, here and here – on what constitutes a valid vote for the voice referendum, particularly over the use of ticks and crosses.
The Verdict
The claim leaving a blank box in response to the question on the referendum ballot paper will register as a 'yes' vote is false.
The Australian Electoral Commission told AAP FactCheck its voting guidelines state a blank box is counted as an informal vote, as set out in the Referendum Act.
The result of the referendum is based only on formal votes.
False — The claim is inaccurate.
AAP FactCheck is an accredited member of the International Fact-Checking Network. To keep up with our latest fact checks, follow us on Facebook, Twitter and Instagram.
All information, text and images included on the AAP Websites is for personal use only and may not be re-written, copied, re-sold or re-distributed, framed, linked, shared onto social media or otherwise used whether for compensation of any kind or not, unless you have the prior written permission of AAP. For more information, please refer to our standard terms and conditions.