A prolific spreader of misinformation has attempted to weave the World Economic Forum (WEF), the COVID-19 pandemic and eggs into a conspiracy theory about global elites causing food shortages.
News Punch, which is listed in FactCheck.org's misinformation directory, claimed the WEF wants to ban eggs after a study proved they cure COVID naturally.
But the claim is false. The WEF has made no ban announcement or given any indication it wants to impose a ban. The cited study does not prove eggs cure COVID.
The News Punch version of the claim has been shared on Facebook here, here, and here, and on Twitter here, here, and here. Other versions have also appeared here, here, and here.
There is no evidence of a proposal or announcement by the WEF to ban eggs. On February 6, the WEF posted a video about a Dutch egg company that uses sustainable practices to produce carbon neutral eggs, with no mention of any ban. In 2021, the WEF shared an article referring to eggs as "super food".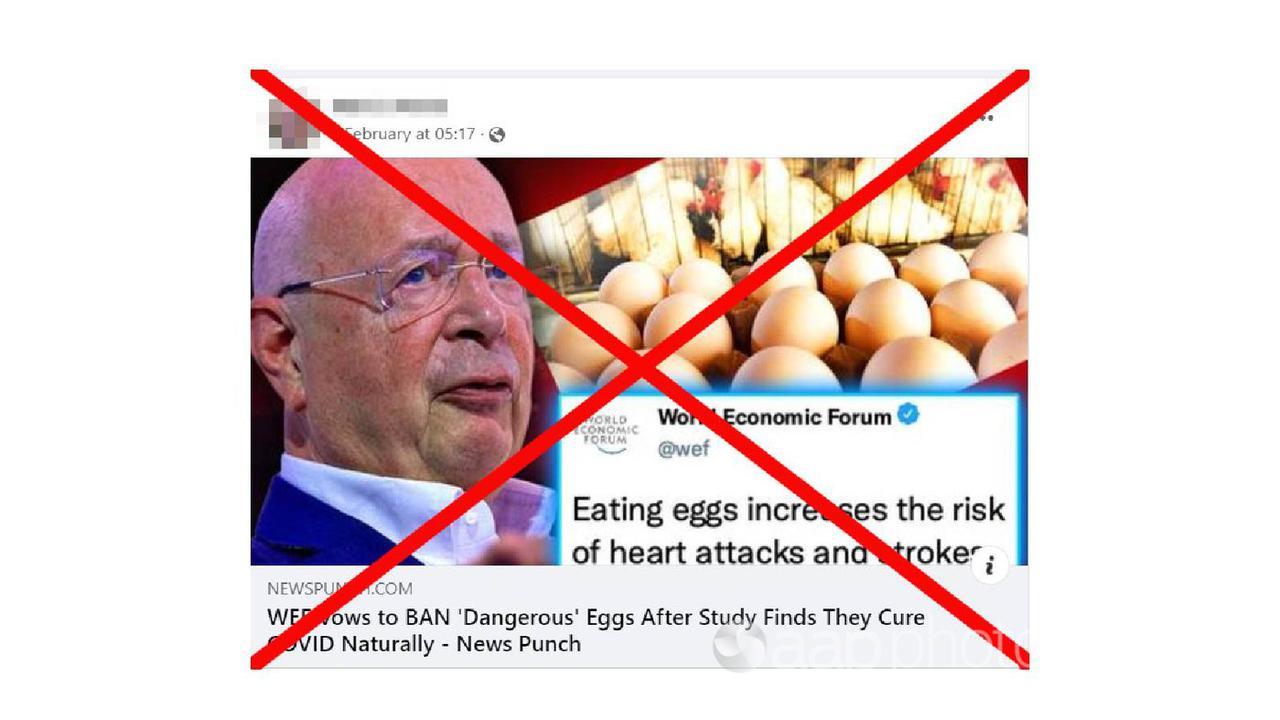 Embedded within the News Punch article is a video with a thumbnail showing a purported tweet by the WEF. It reads: "Eating eggs increases the risk of heart attacks and strokes."
AAP FactCheck could not locate the tweet on the WEF's verified account, and it seems to be just one of a number of doctored WEF tweets by News Punch.
The WEF has been approached for comment.
The claim is based around two studies. The first, from 2017, links choline supplements with an increase in trimethylamine-N-oxide (TMAO) levels, which the authors said was a risk factor for "blood-clotting events like heart attack and stroke".
As choline is a nutrient found in eggs, News Punch said the study warned that consuming them could cause blood clots, strokes and heart attacks.
In a joint statement to AAP FactCheck, the authors of the study said their research did not show a link between egg consumption and an increased risk of blood clots. Instead it "showed that taking supplemental choline in a capsule, a fairly common supplement, raised TMAO levels".
They added that "a subsequent study involving the same Cleveland Clinic researchers found that egg consumption failed to show TMAO elevation or enhanced platelet response in healthy volunteers".
The claim that eggs are causing people to have sudden blood clots has been widely debunked – see here, here, here, here, here, and here.
The second study referred to by News Punch is from 2022. The article's headline claims the WEF wants to ban eggs as the study proves they cure COVID-19 naturally.
Professor Rodrigo A. Gallardo, one of the authors, told AAP FactCheck via email that the study "does not prove that eating eggs cure COVID-19".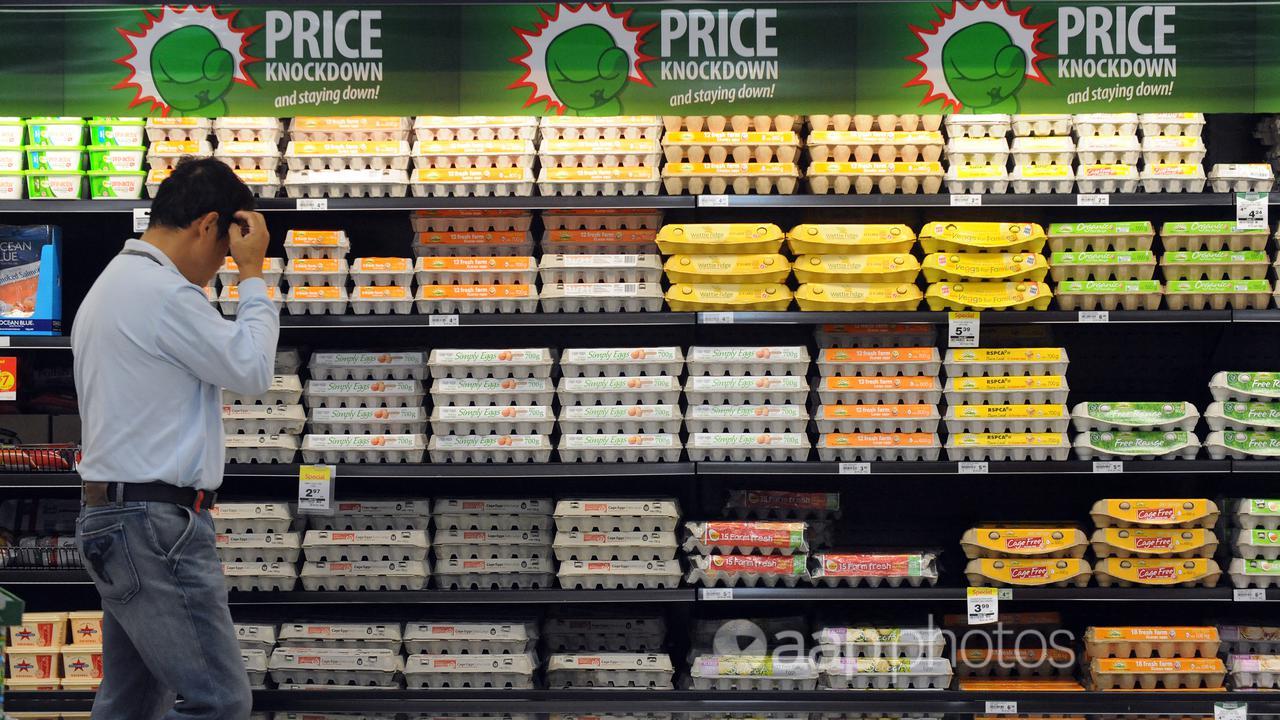 Instead, the study hyperimmunised hens to produce antibodies to the SARS-CoV-2 spike protein in hen eggs.
The antibodies were found to be effective in neutralising the virus in vitro. According to the study's press release, the team is collaborating with colleagues at Stanford University and the University of Technology Sydney, to develop egg-based antibody technology.
"The team hopes to deploy these antibodies in a preventative treatment such as a spray, that could be used by people at high risk of exposure to coronavirus," it says.
A similar claim that a study proved eggs could cure COVID was debunked by AP and Reuters.
AAP FactCheck has previously debunked multiple claims by News Punch – see here, here, and here.
The Verdict
The claim the World Economic Forum vowed to ban eggs after a study proved they cure COVID naturally is false.
The WEF has not indicated any ban on eggs and the study cited does not prove that eggs can cure COVID.
The study found that vaccinated hens produced antibodies in eggs that might be able to be used in the future to treat COVID.
False – The claim is inaccurate.
* AAP FactCheck is an accredited member of the International Fact-Checking Network. To keep up with our latest fact checks, follow us on Facebook, Twitter and Instagram.
All information, text and images included on the AAP Websites is for personal use only and may not be re-written, copied, re-sold or re-distributed, framed, linked, shared onto social media or otherwise used whether for compensation of any kind or not, unless you have the prior written permission of AAP. For more information, please refer to our standard terms and conditions.